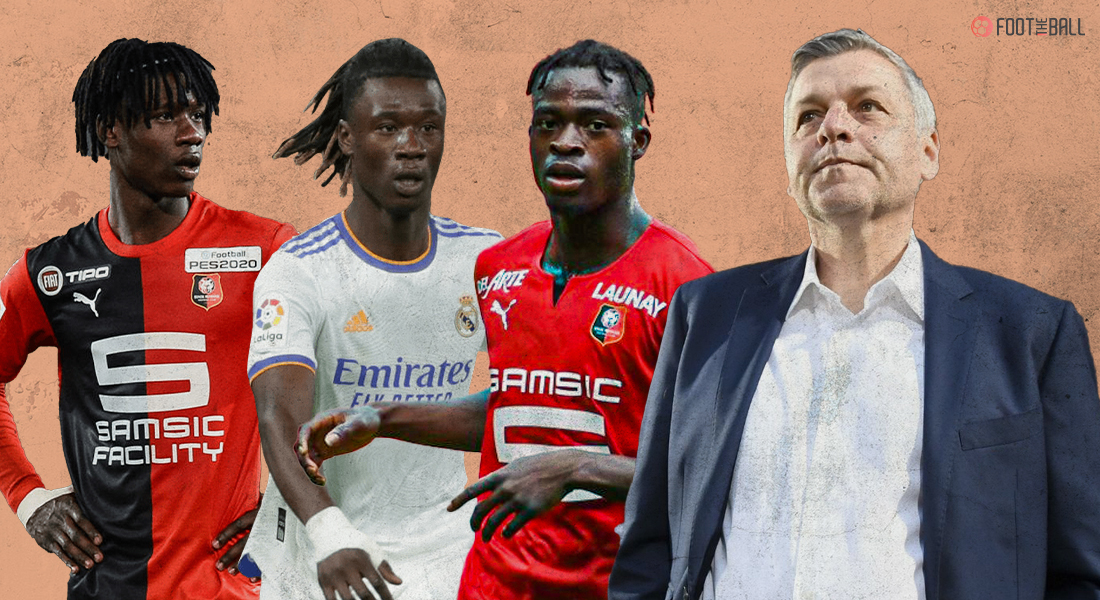 Rennes will be outfitted by Balenciaga in the 2022-2023 season of Ligue 1 Uber Eats. Maison Balenciaga will be the main dresser of the team for the foreseeable future. It is hard to find any reasons for this partnership to end because SRFC is owned by the same holding as Balenciaga. It is an expected move that many fans anticipated many months ago.
Balenciaga is a money-maker
The luxury brand is one of the most profitable enterprises under the wing of the Artemis holding company headed by Francois Pinault, a prominent French businessman. Balenciaga was founded by Cristobal Balenciaga over a century ago and has been a powerful brand for the largest part of its history.
While outshined by other brands like Christian Dior, Nina Ricci, and Gucci as well as some other brands that were more firmly established in the mass media, it managed to take leading positions in the fashion industry by staying avant-garde and introducing the latest trends into its corporate infrastructure and fashion making. For example, it was one of the first luxury brands to start accepting cryptocurrencies in many of its retail locations and online store.
The Balenciaga brand is one of many other luxury brands picked up by Pinaut at the beginning of the 2000s. The brand focuses on producing various high-end accessories and forays into the sports fashion industry with their sneakers valued highly in many corners of the world. Now, the company will be using its expertise in the field to create hi-tech t-shirts and other apparel for Rennes.
Uniting brands in an ultimate partnership
Artemis acquired Rennes in 1998. Balenciaga became part of the corporate family three years later. For over two decades, two companies have been coexisting under the same corporate umbrella but did not have any partnerships which was quite strange considering how fitting collaboration between two brands would look in mass media.
The decision comes in with a blast with many fans of both brands uniting in celebrating the deal that could improve an already flashy visual appearance of Roazhon Park's favorites.
This post is brought to you by Avram Grant Soccer blog https://avramgrant.com/.